The 22 members of the Cedar Run Garden Club celebrated their 70th birthday in June at the Black Bear Bistro in Warston. The celebration was full of laughter and reminiscent of women's collective achievements.
Marilyn McLean has been a member of the Cedar Racing Garden Club for 17 years. She says: "The event gave us time to share with each other and how much our gardens have grown."
Valerie Story, First Vice President of the Virginia Gardening Federation, has been awarded a Cedar Run by the National Garden Club. He also received a certificate from the Virginia Gardening Federation, recognizing the club as "the greatest achievement of 70 years at CRGC."
Pat Carwell from the Shendado district presented a certificate of appreciation to the CRGC for 70 years. All three were approved by former President Mary Ann May of Cedar Run. (Current President is Kay Campbell.)
May: "Linda Taylor (93) was a special guest at our lunch party at the age of 70. She was a member and president of CRGC from 1991 to '93! She is currently a member of the Colporteur Garden Club, and is still the chief judge and beauty pageant designer, and still works on gardening design programs.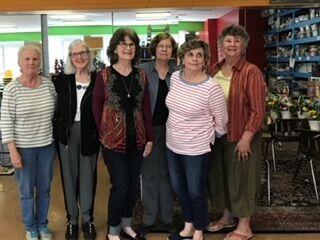 May added, "Books and photographs dating back to 1950 have provided insights into CRGC's achievements over the years. Our club has a long and proud history of service to our community. "
Service projects
Some tangible examples of the contributions of Cedar Running Garden Club can be found around Fukuyer County. The team has been visiting the Fauquier Library for more than 40 years, inviting visitors to explore plants, read a book and enjoy the fountain.
He may share how much history has been planted in this small garden. "Landscape architect Mede Palmer chose a yellow tree in 1996 to plant in his garden at the age of 25 today. The library garden is located in the city of Warranton.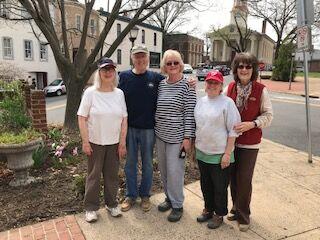 McLean found the place to be "peaceful," and she left her mark on the library garden. "Everyone there is from our backyard. I have trimmed my irises and now we have a large iris bed [in the garden]. "It is usually unripe in the garden: drought-tolerant black eye and sheep's ears are planted on a neighboring hill.
The Cedar Run Garden Club has taken on other community improvement projects – including receiving Highway (Route 674), working with the Men's and Women's Club, and creating two Blue Star monuments in honor of the Armed Forces.
May added that the club is working with faculty high school students to plant a garden and clean and cut down the grounds at Grace Miller Elementary School in Bileton.
May said the club will offer an annual college scholarship to local high school students who plan to participate in gardening-related programs.
To support their service projects, club members participate in spring festival plant sales, sell home furnishings, and once or twice a year at the flea market in South Wales. McLean remembers their long flea market stalls – and the food their members shared. "The idea is we are all doing it together. Yes, it's a lot of work, but it's about a comedian. "
Sharing the love of plants
CRGC members enjoy monthly meetings where guest speakers share their horticultural experiences and floral design experts. The group also enjoys field trips together; He visited the National Arborret, Hillwood, Ladaw and Medoulak gardens, Longwood and the White House.
In June, CRGC visited the wholesaler's greenhouse and learned about orchid care at an orchid station in Berbersville. The women gathered around Kathy Pilhor, the owner of the orchid station, as she showed how to renovate orchid stations. Many CRGC members have orchids in their homes and are eager to get some professional advice on these beautiful flowers. One of the unique characteristics of orchids is that they grow in soil rather than in soil.
Pilhor's self-confident hands mercilessly cut off the roots and replaced the mound. The mistresses were delighted to learn that some of the weakest orchids could withstand some severe hand-wringing. Rows and rows of colorful flowers in three greenhouses at the Orchid Station were admired – and they brought their new knowledge and brought a few houses.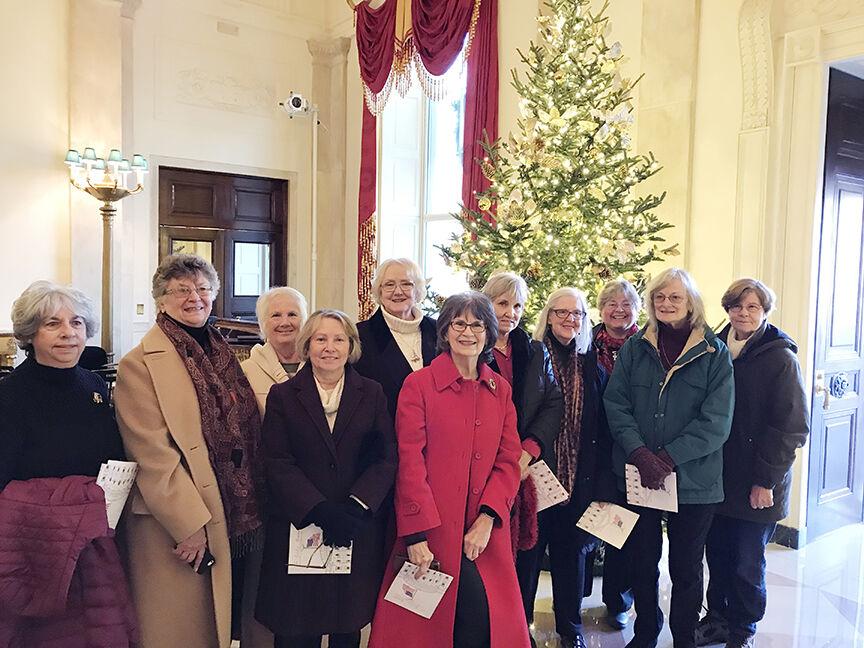 McLean explains why she likes being part of the garden club: "We like to share things we do at home: Every time they see a particular plant, they think of each other.
.