Reading time:
3
Minutes
Video Process – Courier Managing Editor, Nicole Littlefield, arrived at Michael Berry and worked on the time and date of his arrival at the facility. As the couriers entered the station, Berry and an officer passed through the prison and entered Paradise. Alexia Lucosse poses for a photograph of the prisoners as they do their gardening, while Danny Olivares records interviews with staff and inmates. By creating a video related to this story, the reporter's team consulted with the editorial team, and focused on using interviews that did not take advantage of the situation of a particular person in prison.
JUST of DuPage has partnered with COD to provide an eight-week sustainable urban agricultural program for inmates to earn college credit.
Michael Berry is the CEO of Jup Dupig, a non-profit organization operating in the Dupaj County Correctional Facility. The organization supports more than 100 volunteers and provides 72 inmates each week.
"We work in prisons when people are beaten and ready to change," says Berry. That is why we are here to help those people.
Anger management, addiction recovery and other career and life skills are among the courses offered by JUST of DuPage. Jean Bechachach also advises prisoners and helps with addiction, job readiness and general well-being.
"In the correctional facility, for GED and [English Language Acquisition]Ella, "said Buchap. "Then we bring those programs because the best thing for anyone is to get back to what they were prepared for and their next chance at life, professionally and personally.
In collaboration with COD, the prison is offering three college credit hours for one of the fastest-growing courses in sustainable urban agriculture. The garden was very popular but it started from scratch; A.D. In 2016, an abandoned child was found dead in a bag on Wheaton Road. The community was outraged by the death that could have prevented it and named it a garden – a paradise of hope.
"We started this [the garden] He had a dog training camp last year, but that moved to Kangini [Park]Said Berry. "The sheriff gave us this opportunity to start a garden and plant things and bring in prisoners to see things grow. He is very healing, healing. They will be given the opportunity to be out and work with our consultants. "
Many inmates have not seen sunlight for months, which is why the sustainable urban agriculture program is so popular. To qualify for the class, inmates must meet certain requirements – non-peaceful and well-behaved. The unit has laboratory requirements, so COD instructor Connie Colmeer comes to the prison and helps the inmates work in the laboratory.
"The room size is limited, and I believe there was a waiting list, but there is some demand," Colmeer said. "So, not only will I continue to do so in the future and in the years to come, but I would like to see something else, even if we do the fall semester course. Therefore, when these people leave another class, an eight-week course may not take all the time. "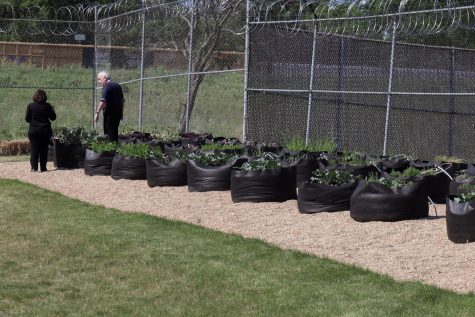 The usual room size is 20 inmates; However, the maximum size for the horticulture program is 16 because there can only be eight groups in the garden at a time. The unit also requires inmates to attend online talks on Monday. The inmates enter the classroom and watch the lesson on Smart TV. Colmeier is teaching his lessons with COD teacher Ellen Camp.
Berry said, "I saw them in the garden and they were smiling. They seem to be really happy. We put them all together in one pod during the program so that they can help each other with homework and form a study group.
Not only are the prisoners happy to be part of the class, but they are also helping the community by learning about fruits and vegetables. Tomatoes, fresh peppers, bell peppers, beans, pumpkins, squash, broccoli, cabbage, zucchini and even some herbs are grown in the garden. All harvested produce was donated to local warehouses and cost approximately 3,000 3,000.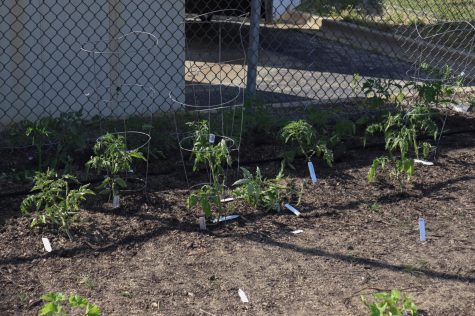 Recently, the manager of Kantney Park donated more than 100 flowers. The flowers are helping to bring pollen to the garden and provide shelter for local women and children. Prisoner Jennifer Palmer hoped to go to an agricultural school and was delighted to be selected for planting flowers.
"I love it [working in the garden]"Said Palmer. "It's my first day here, so I hope to enjoy it here again and again. I'm definitely going to point it out [the Sustainable Urban Agriculture Program]. "
Attempts to interview the program's graduate were unsuccessful.