Feldman's architecture offers two small and quiet tents alongside the former modern home in Atterton, California. The wooden "art of tents" are rich in design, thoughtful and well-kept. Both structures are similar in height, footprint, and material, but have two different functions. One hosts an outdoor kitchen and dining area, and the other has a meditation room.

Images © adam rouse | @adamrousephoto
Feldman's architecture makes it easy to place the acetone panels between the existing red woods and other mature trees. The boxes are mostly clear, clearly mixed with lush context. The design team worked closely with the landscape consultant thuilot affiliates To ensure a seamless transition between garden and hall. The two tents are united by a new water feature with floating floors. The kitchen tent serves as an extension of the swimming pool and outdoor lounge area, and the outdoor kitchen serves as a new dining area with pizza oven, grill and spacious storage. The second tent sat on the lot, a place for yoga, exercise, and meditation.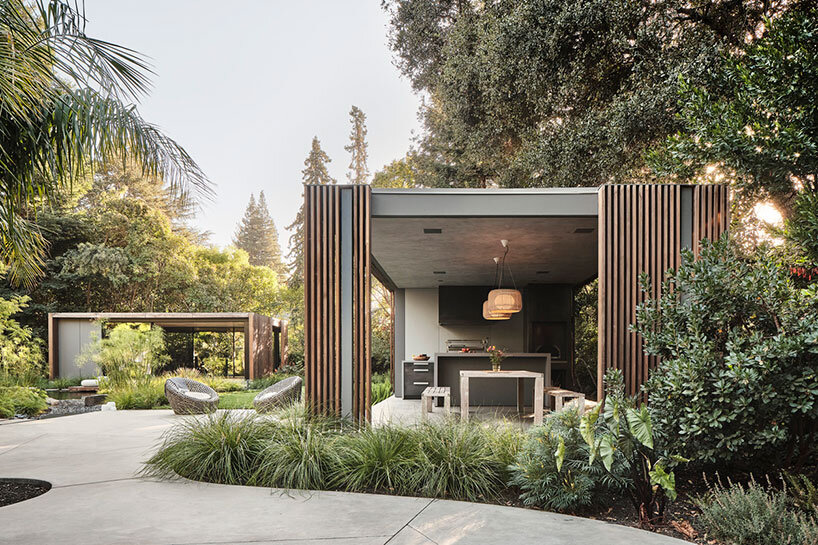 The team at Feldman Architecture is laying the concrete foundations for the art of tents, which suggest that the structures float on the fertile landscape below. At each end of the block, the concrete returns to the station, connecting the structures to the ground. The facades of the pavilions are covered with natural-weather Alaskan yellow cedar boards, which cover the front and back of the structure as they cover each structure at both ends. Wooden screens serve each tent in opposite ways — promoting privacy in a fitness and meditation tent, and a sense of openness in the kitchen tent. The owners wanted the materials to be soft and aged, so that they could move relatively new items into their tiny environment.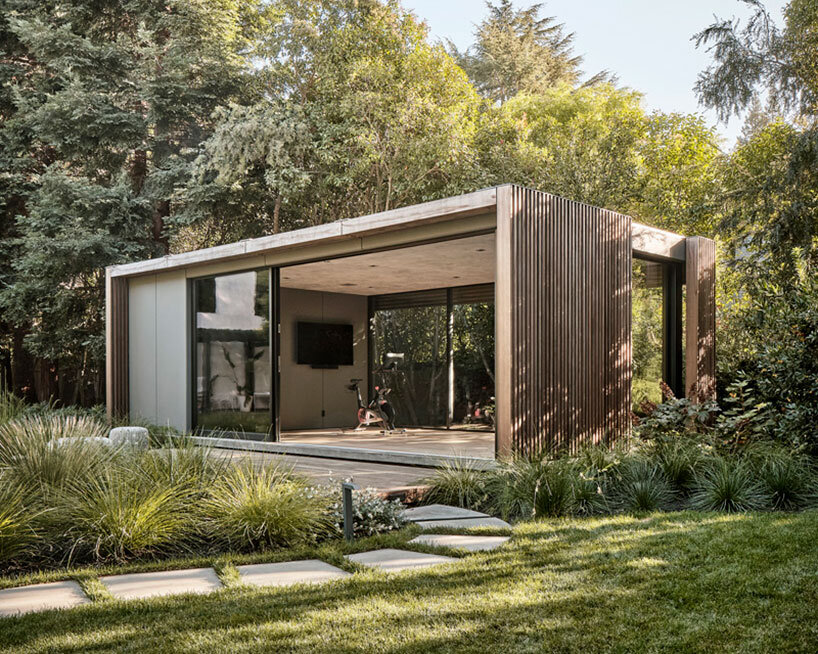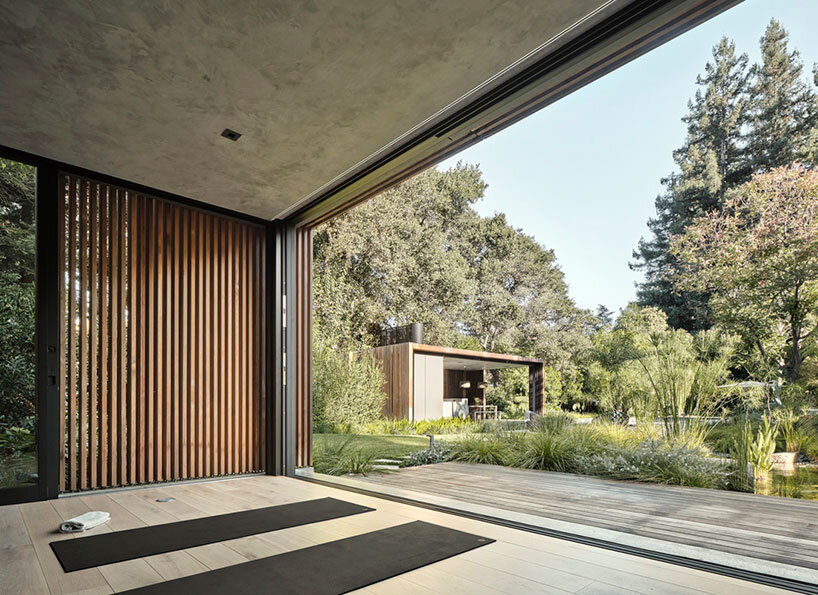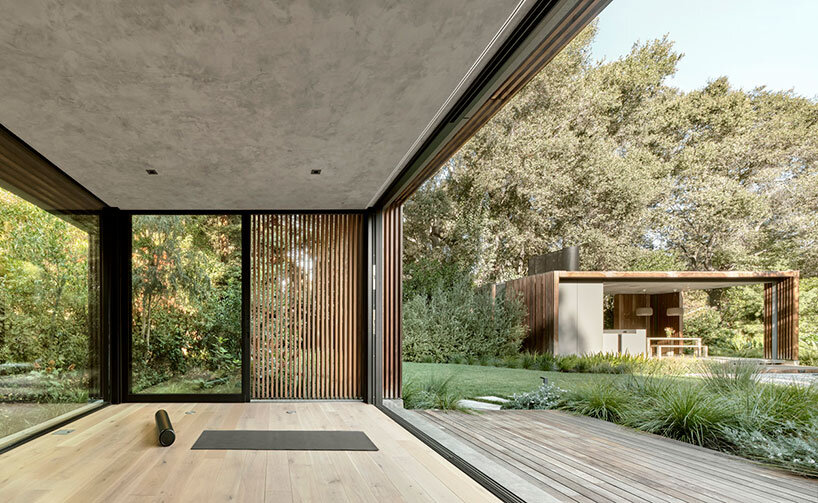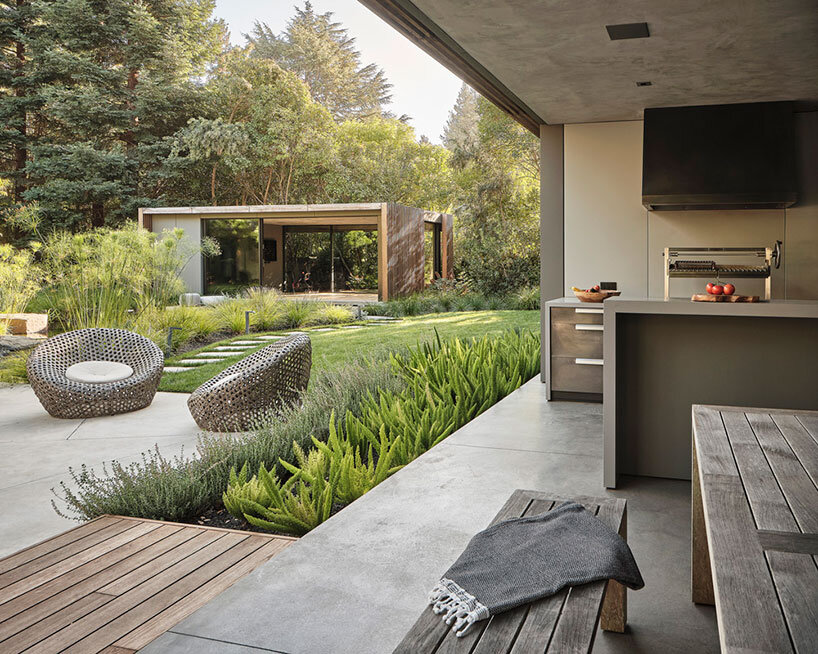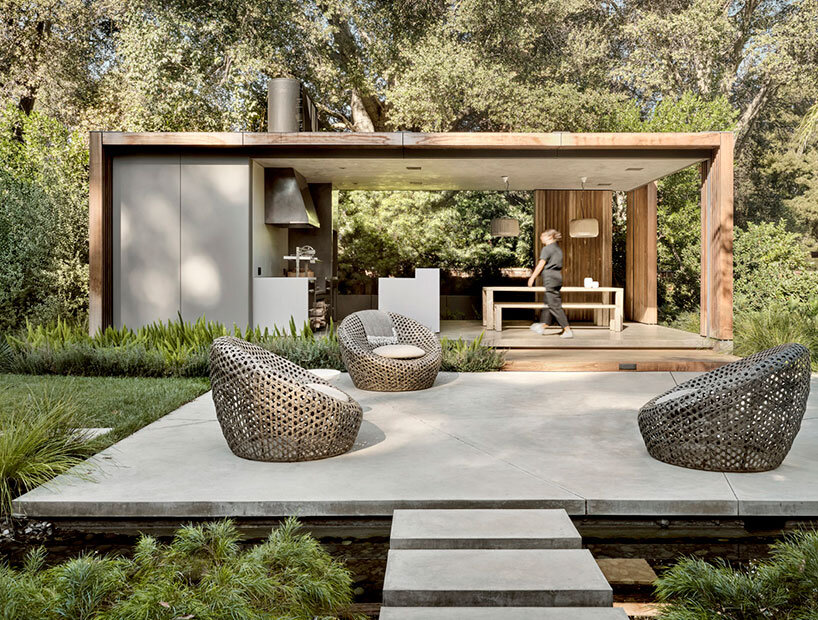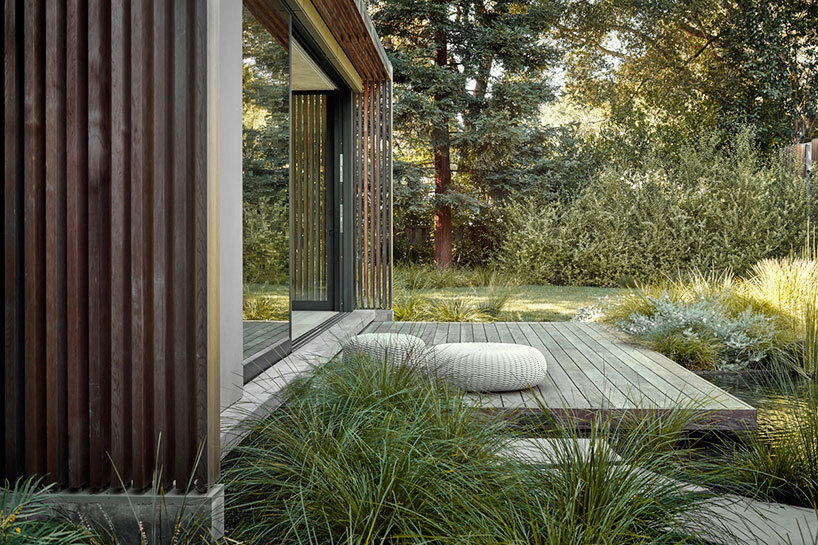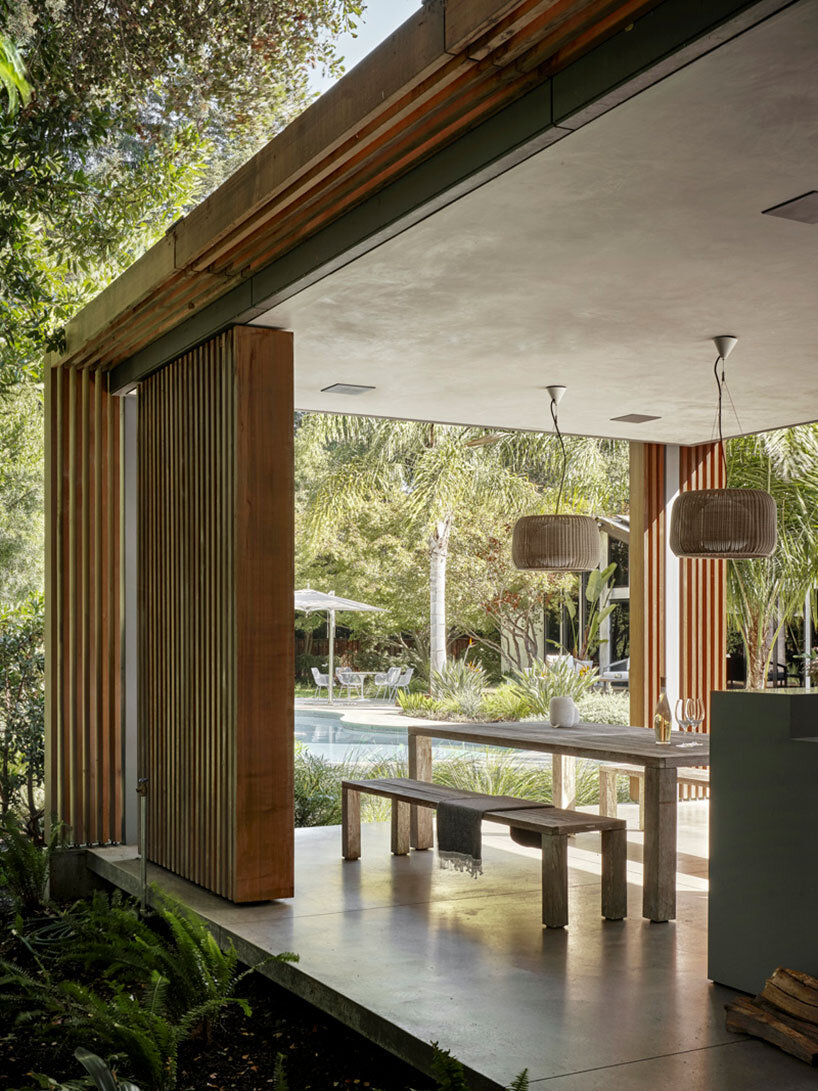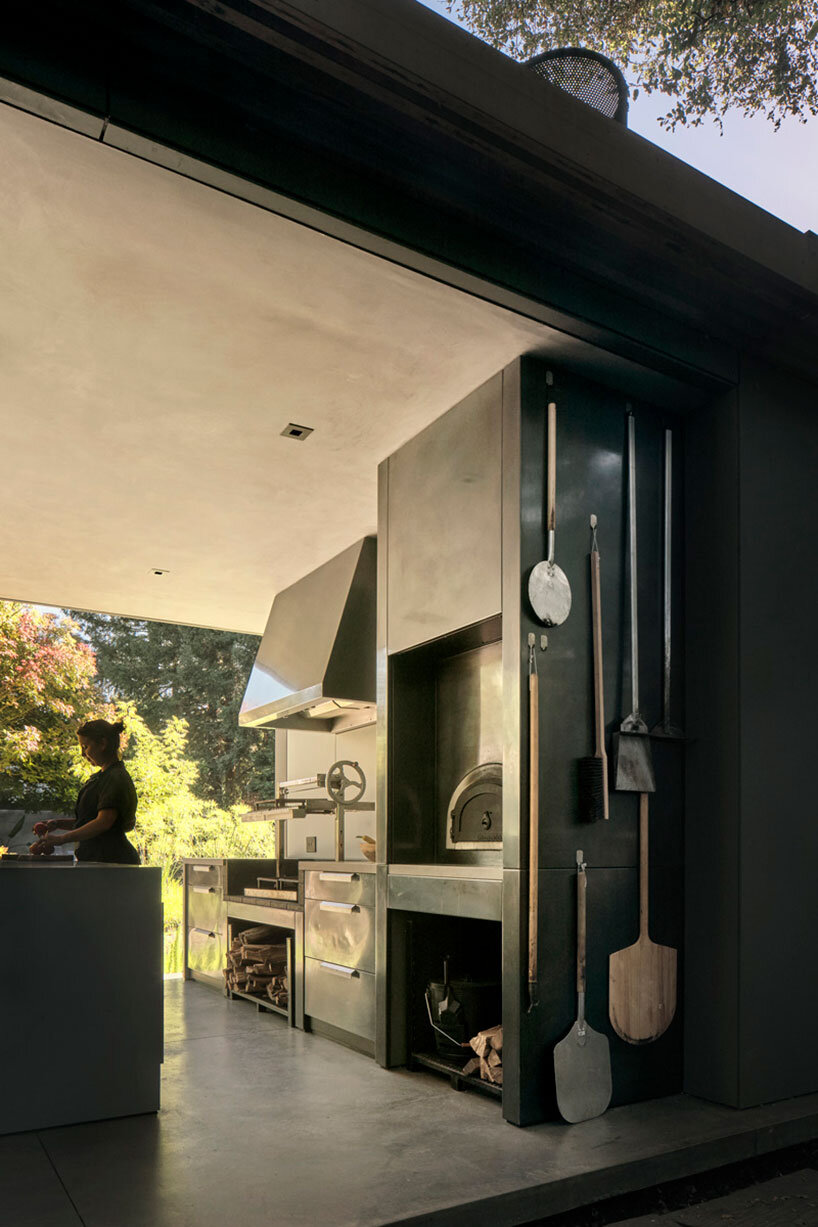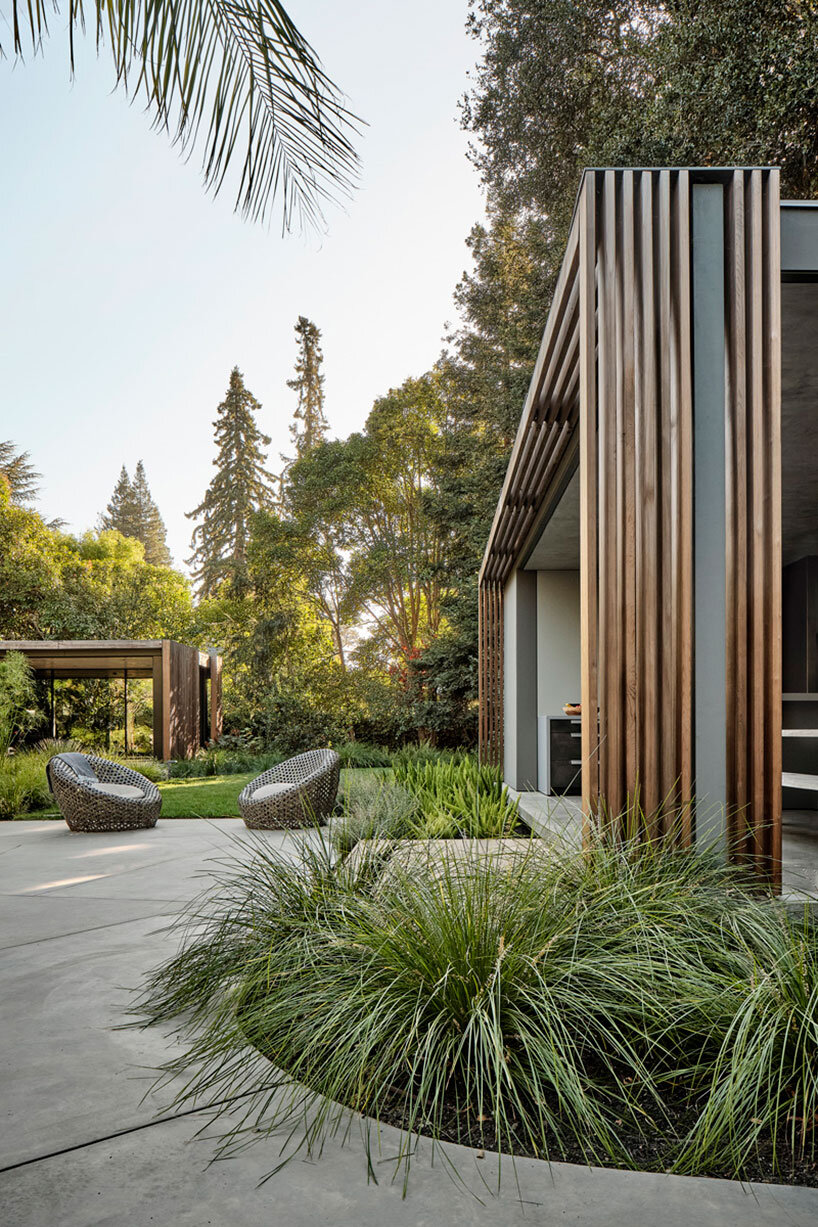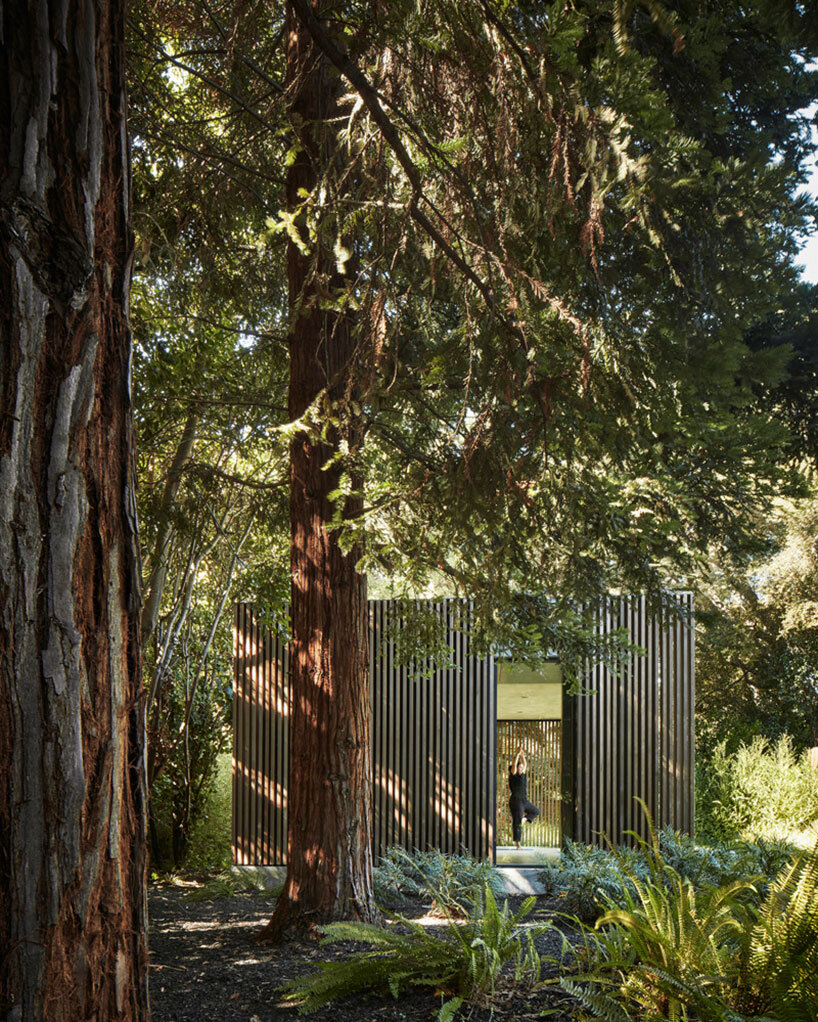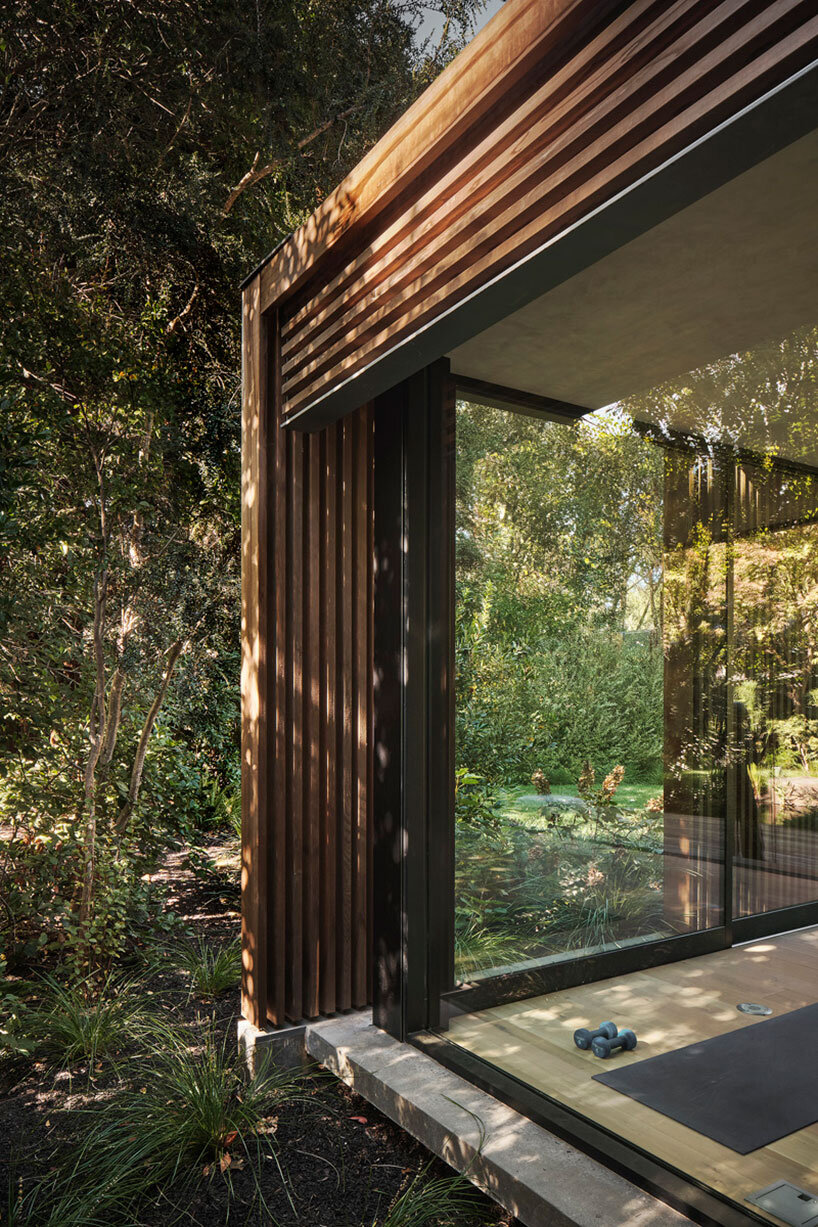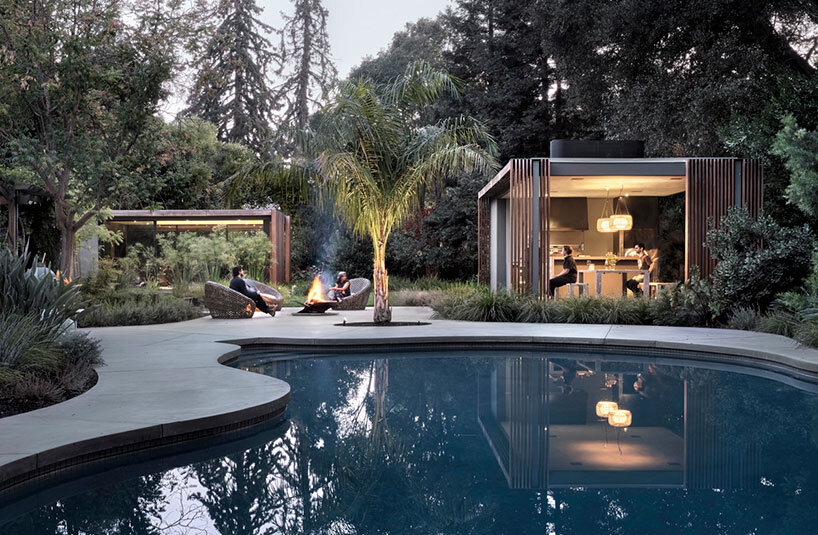 Site plan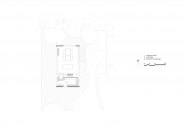 Kitchen floor plan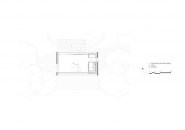 Gym floor plan
Full text here
Project information;
Project title The Tent of the Arts
Architecture feldman architecture | @feldmanarchitecture
Location: Aaterton, California
Contractor: Design line construction
Landscape design; thuilot affiliates
Structural engineer; daedalus structural engineering
Civil Engineer: le & braze engineering
Geotechnical engineer; Romig Engineers Inc.
Completion July 2019
Photograph adam rouse | @adamrousephoto