Rachel Rhodes is the voice behind the backyard team Tim Podcast, the University of Maryland Cooperative Extension University coordinator, a farmer's wife, and a mother of two active farm children. In short, she is the most important, multi-functional woman in agriculture.
"My wife, Ryan, and I are the owners of a family poultry farm in the eastern part of Maryland," said Rhodes with a smile on his face as he spoke from the backyard of a family farm in Centralville, Maryland, east of Maryland. Coast. We have two boys, Oliver, 5, and Henry, 2, two dogs (jelly and rabbit), and two crazy cats (Don and Arl), and they have no antibiotics (NAE) and produce 570,000 chickens each year. We grow 45 hectares of maize and wheat, and participate in a cover crop program each year.
"Living in the Chesapeake Bay is a priority for everything we do on our farm," says Rhodes. "Every step of the way, from managing poultry, planting cover crops, using native plants in our area, and complying with the Maryland Department of Agriculture and Maryland Environmental Regulations, is carefully planned and implemented to have a negative impact on the world.
She paused, then added, "When you have the need for life, your work is not work, it is the energy of love. Buying our farm in 2015 gave us the ability to share this commitment and commitment with our children. Our field allows us to show them joy by planting crops and seeing them grow. Thus, they are given the ability to explore the wonders of the seasons, and the challenges and difficulties that come with each one while they are on the farm, as well as the rewards of caring for the animals.
The road to the farm
Like many farmers of his generation, Rhodes and her husband both went to college before returning to farming. Rachel holds a bachelor's degree in poultry science from Delaware State University and a master's degree in environmental policy from Wesley College. Ryan holds a bachelor's degree in agriculture from the East Coast University of Maryland.
In addition to working on the family farm, Rhodes has worked as an extension teacher in horticulture and as a senior garden coordinator for the University of Maryland Extension in Queen An County. There, her main focus is to teach residents about safe, effective and sustainable gardening practices as they build healthy gardens, landscapes and communities.
Although Rhodes did not grow up on the farm, she participated in the AGF at a young age through the FF.
"I grew up in rural Carolina County, Maryland, surrounded by cornfields, 4-herders and those beautiful blue and gold corduro FAA jackets," she said.
When she was in high school, her best friend Kara was president of the FAF.
"Most of my childhood (Kara) was spent dying and copying everything, so it was natural for me to follow in the FFA's footsteps," Rhodes said. "I am still 100% sure that I can literally repeat the FAFA belief while watching the opening ceremonies.
Rhodes said joining the FENA had left her lifelong friendships, her love of farming (indicated by Mr. Davis and Dr. Barcevsky) and her desire to be fruitful to be fruitful.
He took FF Rhodes to what he called "the long and winding road of my career."
"I have not taken a 'traditional' career path," Rhodes said. "I can't remember a time when I didn't have at least two jobs. So, I was the first person in my family to attend college.
During her college years, Rhodes worked full-time as a veterinarian at Chesapeake Veterinary Specialists. She continued working there as a part-time animal technician until her first son was born, five years ago.
"While working with related animals in a special practice is not directly related to agriculture, the site provided me with building blocks to assess the situation and to carry out the work carefully," he said.
Thus, agriculture has always been at the forefront of Rhodes. As a fruit and vegetable educator, she developed herbal research skills and developed a career in agriculture. After graduating from the University of Maryland, she worked as a coordinator for the Maryland Agricultural Commission, the Young Farmers Advisory Board, and the Centers for Agriculture Program, and the Maryland Department of Agriculture.
A.D. In 2015, the couple bought their farm. Their first child When he arrived in early 2016, Rhodes said, "After a long and sleepy year – because the word 'sleep like a baby' is a lie – I decided to go home to the University of Extension."
She thought, "Who would have thought that I could finish my career? Clearly, my life has changed over the years. And as with any profession, you constantly evaluate your life goals and mission. One thing that has been true for me throughout my travels has been the belief in farming in the future. "
Garden Team Podcast
Her passion and creativity for the natural world shines through in a garden team podcast hosted by Extension.
Rhodes says the podcast has naturally improved from daily conversations with colleagues.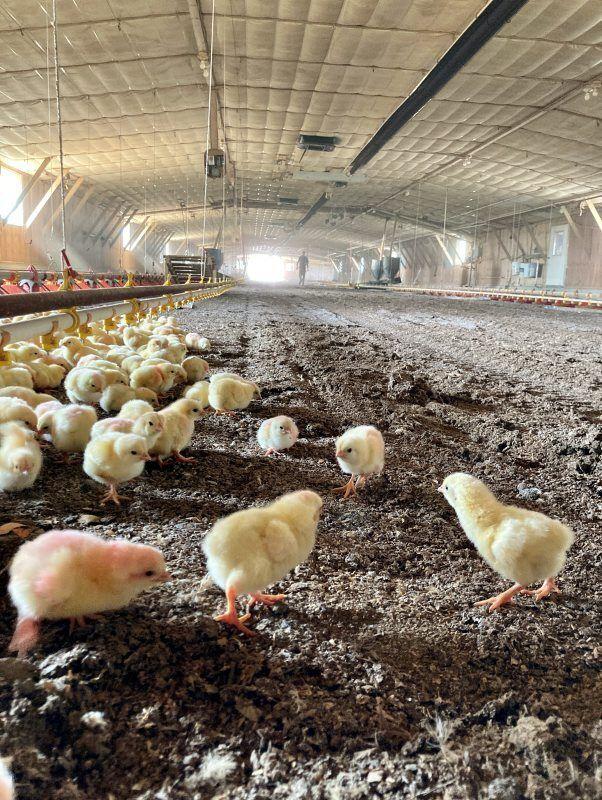 We (Michaela, Emily and I) often find ourselves not talking about native plants, fun insects, or natural disasters. And we are all fans of podcasts. We are committed to creating a natural, horticultural-oriented podcast, "Rhodes said.
In 2019, they embarked on a podcast tour.
"With the addition of a one-year lock (due to the COVID-19 epidemic), we are all overwhelmed by technology and every aspect of our daily lives, from smartphones to zooming meetings, to smart speakers, to podcasts," Rhodes said. "The way people collect and disseminate information is as simple as a mouse click or a finger swipe. For the past 15 years, podcasts have evolved from traditional teaching methods to reach the audience.
Garden Team Podcast is monthly. According to Rhodes, the hosts will help readers to be "downhill and dirty" in their garden. The podcast contains up-to-date garden care tips, information on native plants and more. In addition to Rhodes, the podcast hosts Miltela Boley, Associate in Fruit and Vegetable in Talbot County, and Emily Zobel, Senior Agent in Dorchester County.
As of October 2019, 25 episodes and 5,376 downloads have been published, with an average of 269 listeners per show. As part of the Extension Home and Garden Information Center, it is regularly featured on the Maryland Grove blog.
To listen to the podcast visit https://gardenthymepodcast.buzzsprout.com or on the iTunes or Styles app.
As a farmer, professional, and farm mother, Rhodes understands what it means to be a modern woman in agriculture.
"I think in any industry there are opportunities for positive growth and for women, especially in terms of gender pay gaps, family medical leave (maternity leave) and more," he said. Like many professional women, women in farms wear many hats and constantly rotate their time and activities. From family life to finances and investing in the harvest, to keep our work out of the field, the list is endless. Sometimes it can be very difficult, but the risks are worth the reward.
Rhodes says her rewards are seen in many ways.
"I have been blessed to work with so many wonderful women in agriculture," she said. "The network and the comedy are incomparable, and we are supportive of each other's successes (as well as) sound boards for each other's programs and projects. But most of all, I started working with my family. Ryan has a very large family, and everyone is always supportive of each other. Their sons are working on their mother's farm with "Mama Jenny" or driving with their uncle Temple in a tractor. For Ryan and I, the hard work of our two children is invaluable.
.