William and Mary College is proud of the wide range of academic opportunities offered to its students, both in the classroom and abroad. Carter Prellman '23 and Grace Morales '24 were near and far from campus in the summer.
"I never really wanted to be involved in research labs," says Prilman. I had a lot of free time in my freshman year and I remember during the session that they could really want to participate in a research project. So I decided to do it. "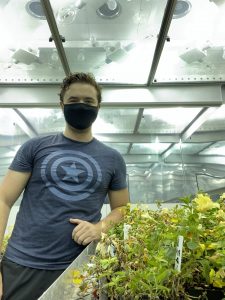 During the summer, Prillman worked as a laboratory assistant at Williamsburg for Associate Professor of Biology at Joshua Smith. Prilman has been part of the Pu Zei Laboratory since the New Year's spring semester. At the time, the laboratory was just beginning, and Prilman's responsibilities were only to grow and care for the plants included in the project. Pryllman now began experimenting with plants.
I did not really have much direction, so I spent most of my time caring for the plants. "Said Prilman. I had about 430 flowers. I have cared for these flowers for two years now, but I have spent much more time in the summer. I did molecular and chemical experiments to change the formation of blood vessels in the flowers.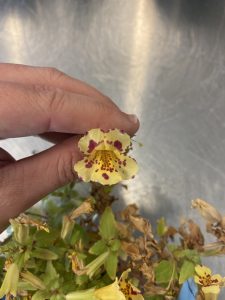 The purpose of Professor Zey's laboratory is to determine whether al-Turin's response mechanism is present in animals such as zebras, cloverfish and dalmatian, as well as in plants.
The hypothesis was presented by Alan Tour in the 50s. Prelman explained. "Every template says that it was created by an activator in living things. The motion molecule stimulates the molecule and the self-stimulating molecule. The vaccine molecule then goes on to block the stimulus and this is given in a variety of different ways. Animal models are known to do this, but plant species have not yet been confirmed.
Prellman is a major biologist and future chemist. He plans to pursue a degree in fruit and vegetable or postgraduate education in agriculture. He says that behind this decision, he spent a lot of time working in the laboratory.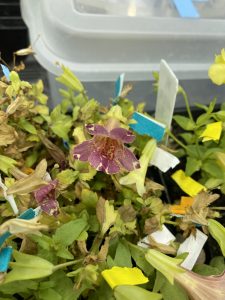 I would say that working in a laboratory gave me a sense of direction. Prilman said. I entered without really knowing what I was doing. I had previously tried and hated working in medical laboratories. For many biologists, medical school or clinical laboratory work may seem the only way, but that is not the case. There are many opportunities for people who are not interested in working in clinical practice. As a biologist, you are not locked in a health care system and that was really exciting for me.
Two hundred and forty-six miles from the campus, Grace Morales spent the summer at the William and Mary Washington Center in Washington, DC. Moral was part of the Institute of Leadership and Community Participation taught by Professor Drew Steljes. Over the course of two weeks at the beginning of the summer, Morales and the rest of his team took part in a series of lectures on the importance of steering and various guest speakers.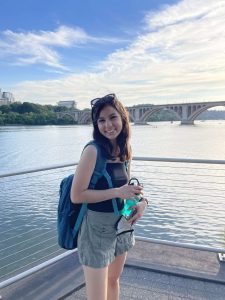 "We have learned about leadership, different styles of leadership, how to lead, and effective leadership," Moral said. In my own practice, it was very important to know how people play in leadership styles and how effective they are, as well as when they are not effective.
Morals worked as a diplomat for Diplomatic Correspondent Magazine in DC, focusing on international affairs and diplomacy. Morales' main responsibility for the magazine was to help the editor-in-chief, starting with writing articles and meeting with ambassadors.
"I helped the editor-in-chief of the embassies," Morales said. I did a lot of research, wrote an article, and we went on trips to embassies. That was the best part for me because I had to talk to the diplomats and I got a really good ambassador.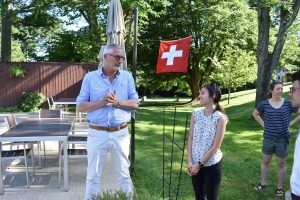 In her spare time, Morales served as a host for Nina May at a Shaw-based restaurant. When Morales was in DC, she wanted more opportunities to connect with the city on a more personal level and believed that working in a restaurant was the perfect way to do so.
"It was hard for me to do most of the work in my apartment," says Morals. I enjoy going to the center with other people. In fact, I found a job as a waitress. I was able to talk to a lot of people there so it was a good balance for me because I can get to know two different cultures and two different types of people and I think it's very important to have that experience of being in the community. They Are Not Normal "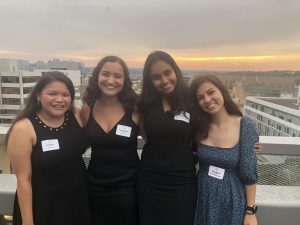 At the end of her experience in DC, Morals says she has new faith in herself and her future career plans.
By working in the training and seeing all these diplomats, I want to go to pre-service when I graduate. There is morale. "I think I work in an embassy doing research and international relations. It has helped me to be confident in my experience. My supervisor always introduced me to someone saying, 'This is Grace and she wants to join a foreign service,' and at first I said, 'You don't have to say that,' but I realized I was like that. I own it, I want to join the foreign service. "